Friday, February 10, 2017
TORONTO — Air Canada is celebrating its 80th anniversary – and Canada's 150th anniversary – with new branding and new livery across its entire fleet as well as new uniforms for its employees and new onboard menu offerings.
Air Canada unveiled its new look at three events held simultaneously in Toronto, Montreal and Vancouver. The airline's new livery "signals a pivotal inflection point in our 80-year history," said Benjamin Smith, President, Passenger Airlines at the Toronto event. "On the occasion of Canada's 150th anniversary year, with our new livery, new uniforms for our employees, the award-winning international cabin standard introduced with the launch of our Boeing 787 aircraft, and enhanced onboard offerings, the future Air Canada represents the strength of our nation and the future-looking spirit of our airline."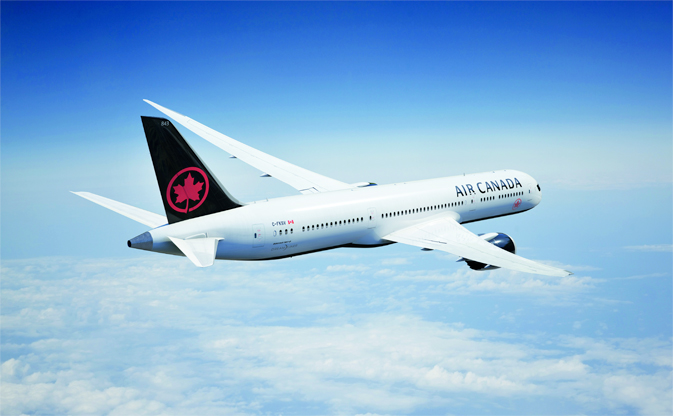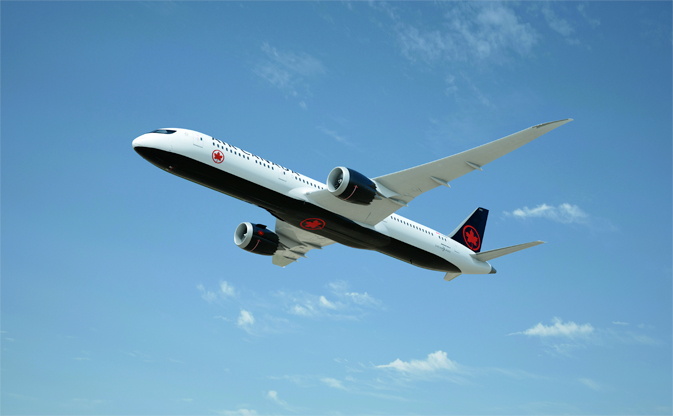 Air Canada's fleet of 300 mainline and regional aircraft are being repainted in a black and white design that highlights the red maple leaf brand, or rondelle, placed again on the tail of the flag carrier's fleet after an absence of 24 years.
The carrier says its new livery references Canada's contrasting seasons, wildlife and First Nations heritage. Following yesterday's launch the first three aircraft with the new livery went into service immediately.
Along with the new symbol, Air Canada debuted new charcoal grey and black employee uniforms with red accents and accessories. The airline's pilots, flight attendants, airport customer service agents and other uniformed personnel will start wearing the new uniforms later this year.
Air Canada's culinary partner, B.C.-based chef David Hawksworth, was on hand together with Quebec-based sommelier Véronique Rivest. Both were actively involved in developing Air Canada's premium menu choices. Air Canada's selection of Signature dishes was launched in October 2015 for Air Canada's International Business Class customers. Rivest will pair the dishes and develop Air Canada's wine program with a selection of Canadian wine that will change seasonally.